Experience Holly's work live in one of these coming events!
February 7-9, 2020 |2020 Reset Retreat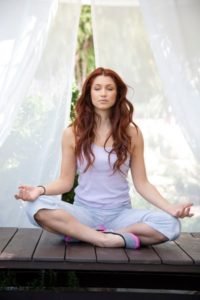 Join Holly Marie and Melissa Kopple, MS, Lac at Still Meadows Retreat Center in Damascus, OR for a 2020 Reset Retreat
We will be offering breath and bodywork with yoga and shamanic work designed to purge out unwanted energies and beliefs and bring in new possibilities.
This co-ed event will entail energy clearings on the physical, mental and emotional bodies that we hold. We will dive deep into our shadows for healing and move into an expansive mind set to bring on peace, flow and growth. You will walk away with positive anchors and tools to keep you focused on your goals. We will touch on the science of the mind and emotions, as well as explore the spiritual and metaphorical concepts of creating.
We have an on-site chef. The cost is $347 (meals included) + lodging. Dorm is $35, double occupancy is $55 and a single king bed is $90. If you commute in for the day, the cost is $65 for day use. To sign up, please contact Holly Marie at 925.354.4508 or email me at holly@earthsonghealings.com
November 7, 2019 | Past Life Regression | 6:30 pm - 8:0 pm | $20
Renata Vita Bodyworks 1678 Beavercreek Rd. #N, Oregon City, 97045
Tap into a past life of when you did the most good, receive valuable insight to apply to this life time.
I am experienced and well versed in past lives, I will guide everyone for their highest good. This is a positive experience and will allow you to step more fully into your soul's divine blue print or your destiny. Please bring a yoga mat and pillow if you have one.
*If any trauma arises, I will make sure the person is cleared and fully grounded before they leave the premises. I put this in as my own disclaimer because too many 'healers' are leaving past lives incomplete or unhealed. I have done this work for over a decade and have never had a problem but I've cleaned up many messes.
October 24, 2019 | Finding Inner Peace |
6:30 pm - 8:00 pm | $20
Renata Vita Bodyworks 1678 Beavercreek Rd. #N, Oregon City, 97045
This guided meditation is designed to create a new brain state to increase relaxation. I will compose a way to release lower density energies and promote healthy triggers to create positive brain states in chaotic situations. Please bring a yoga mat and pillow if you have one.
March 23 & 24 - Sept, 2019 Oregon City, OR
Shamanic Medicine Wheel 9:00 am -6:30 pm | $1,600
Take an epic journey through the cardinal four directions and learn how each archetype can help you on your personal journey of healing and mastering your self. We will meet every other month, typically for three days at a time. Learn all the modalities it takes to be a shamanic practitioner - soul retrieval, inner child work, entity releasement, chakra clearing, past life regression and so much more. This eight month program is a powerful ally in today's chaotic world. Please check my "Home Page" for more details. The wheels are on-going so if this one doesn't fit into your calendar, contact me for the next one!
April 13, 2019 Thrive Yoga and Wellness, 1107 7th St. Oregon City, OR
Despacho Ceremony 5:00 -7:00 pm | $25
Experience an ancient and sacred interactive prayer ceremony passed down from the Q'ero Indian of the High Andes in Peru. A despacho is a prayer mandala, we will do an Anyi Despacho, which means 'right relation'. This festive, but powerful ceremony is known to bring your dreams into manifestation. Together we will build a collective energy to amplify each persons prayers, ending with each of us winding the energy of the despacho into our own energy field. This unique experience is very traditional among the tribes and is an act of celebration. Despachos can be done for birthdays, weddings, new houses and personal manifestation.
August 8th-12 ECETI Ranch
Soul Tech: The Gathering is a collaborative undertaking brought to you by Fade to Black and Modern Masters. Ever since Modern Masters became the first Member of Fade to Black's Game Changer Network, we've been generating ideas to expand the possibilities and opportunities for people entering the paranormal community.
By building projects and events like Soul Tech and the Unity Project, Fade to Black and Modern Masters are working together to create a community of greater unity and synergistic alliances. SoulTech: The Gathering is a Game Changer Network production in partnership with ECETI Ranch.
The Soul Tech Team is thrilled to welcome Holly as a key contributor to 2018's Soul Tech Gathering!
Holly's Workshops at Soul Tech:
Day 1: Awaken  
Holly Marie, shamanic guide, will lead an awakening into contact with your Lemurian guides. Participants will embark on a journey to the Jade Healing Temple located in Telos (an other-dimensional Lemurian city under Mount Shasta). You'll feel the presence of these ancient wisdom keepers and awaken into deeper intuition with their assistance. This journey is designed to stimulate your pineal gland and receive messages from your Lemurian guides.
Day 2: Explore
Holly Marie, shamanic practitioner, will lead participants in learning to tap into ancestral lines in order to discover how life circumstances may be passed down from generations long gone. With Holly's help, participants will work to heal the DNA fractals which could be causing negative replications. As healing and forgiveness takes place, participants will also help heal their ancestors and their children's children. Along the way, participants will learn to identify the emotions attached to any negative repetitions and trace them back to their origi